2019 Tuscany Badlander Chevy Truck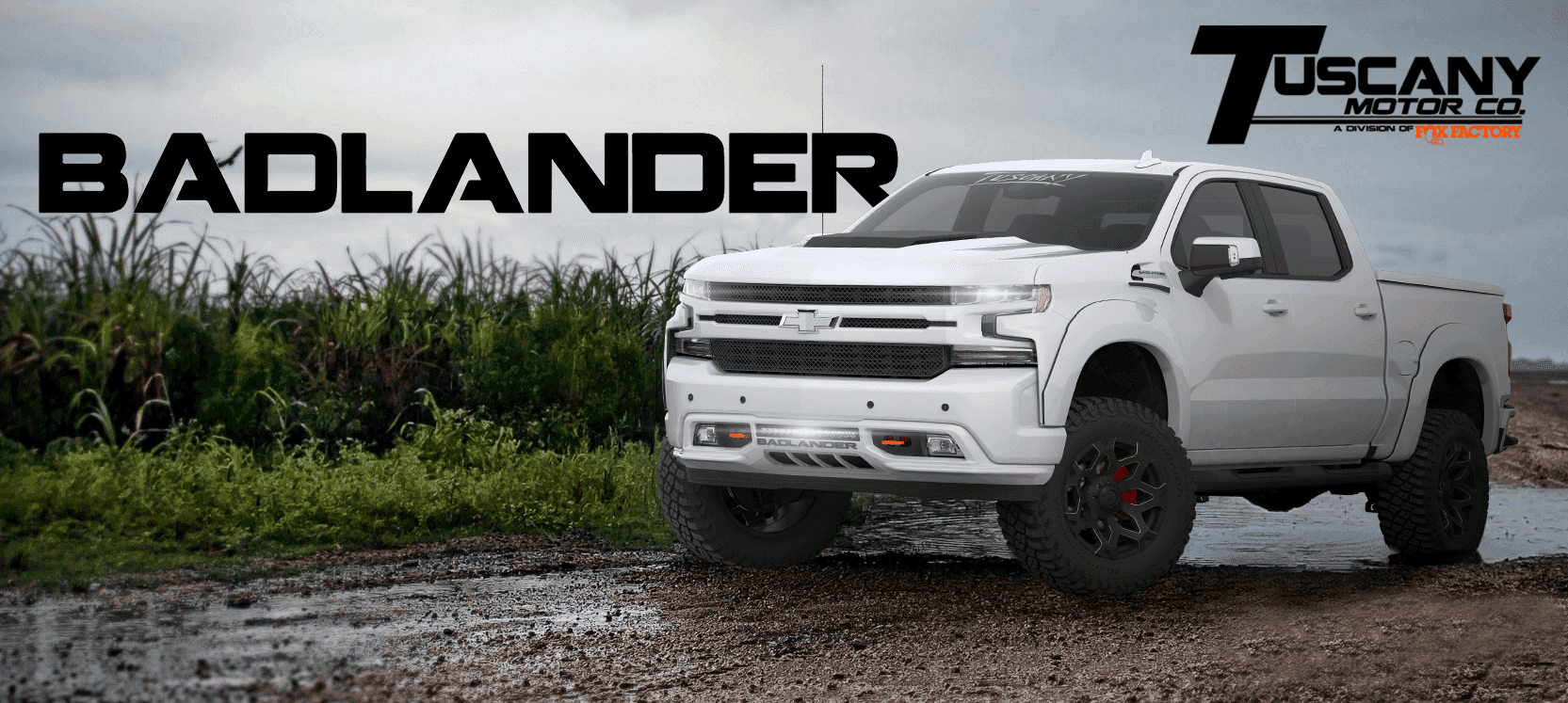 ENJOY THE DRIVE!
Introducing the 2019 Chevrolet Badlander. The most dependable truck in its class meets the most innovative manufacture in the aftermarket. Tuscany once again sets a new standard to the off-road truck market.
STANDARD EXTERIOR PACKAGE FEATURES
BDS System w/ Rear Fox 2.0 Shocks
Tuscany Exclusive Red Front Stability Bars
Heavy-Duty Performance Shocks
Speedometer Recalibrated by Tuscany
Tire Sensors Recalibrated
Induction Style Full Hood Replacement
Custom Tuned Stainless Steel Exhaust
Color Keyed Bow Ties
Tuscany Custom Fender Vents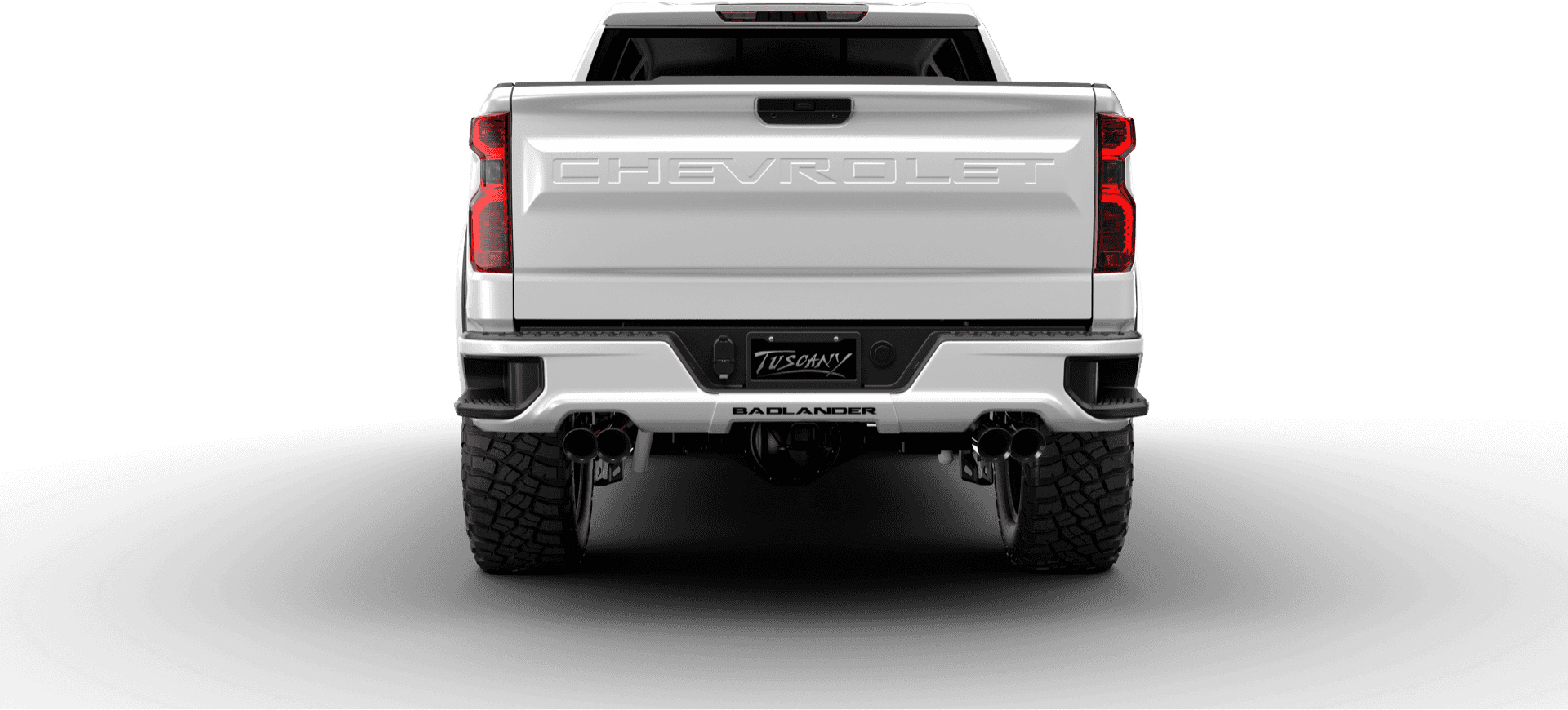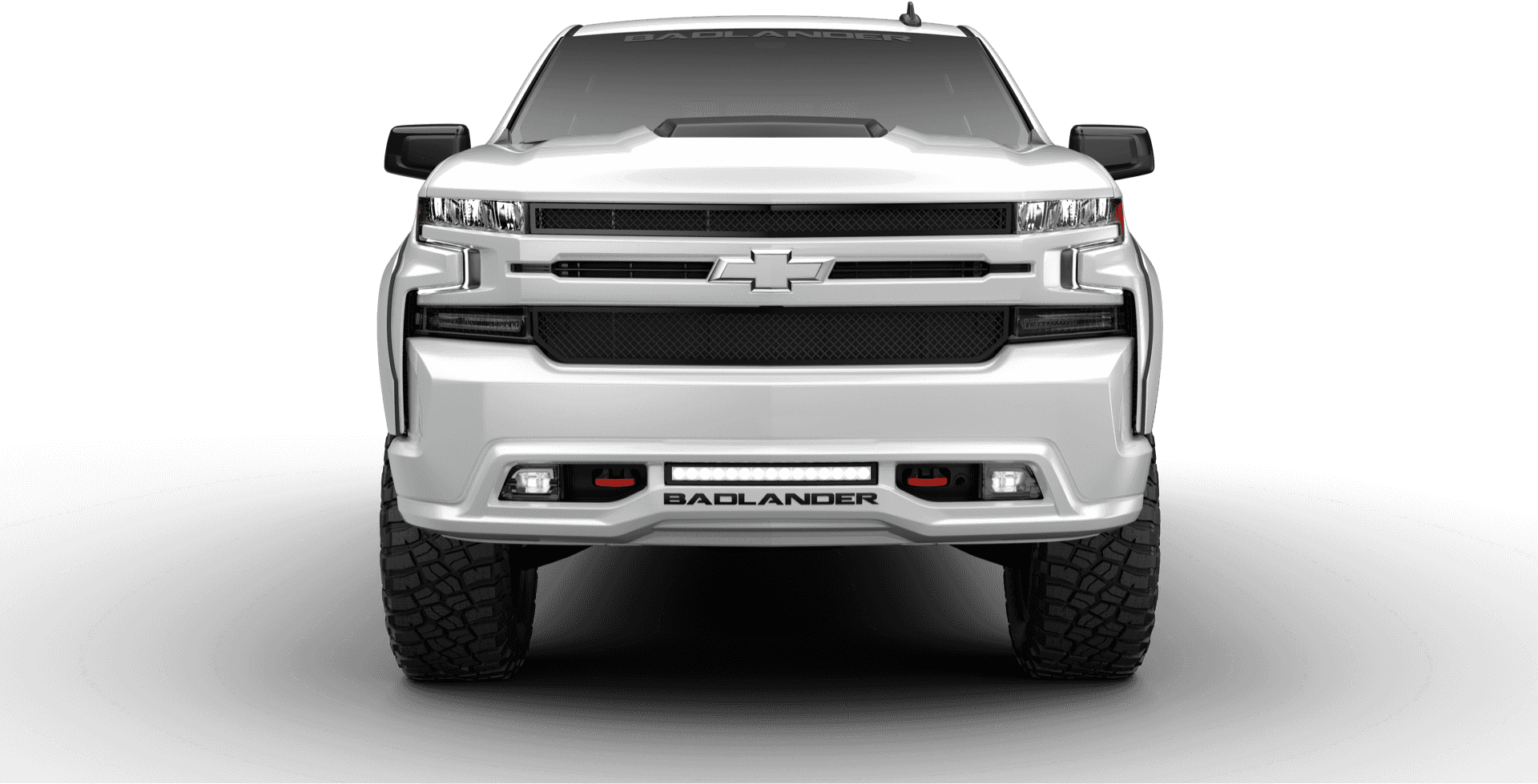 FOX 2.0 REAR SHOCKS
"The Performance Series 2.0 IFP smooth body shocks contain the latest in shock technology to transform the performance of your Truck or SUV. They use our race-proven damping control to provide a comfortable on-road ride and predictable off-road handling in even the toughest conditions.
The precision metal impact aluminum body increases cooling capacity and will never rust. Inside you will find our race-proven performance valving technology Our Internal Floating Piston (IFP) mono-tube design separates the shock oil from the high-pressure, nitrogen-charged gas chamber. The IFP eliminates oil aeration allowing maximum performance from the factory-tuned precision valving. The race developed high flow damping piston matched with application-specific valving provides the Performance Series 2.0 IFP shock a predicable ride quality capable of handling the roughest road conditions." – Fox Factory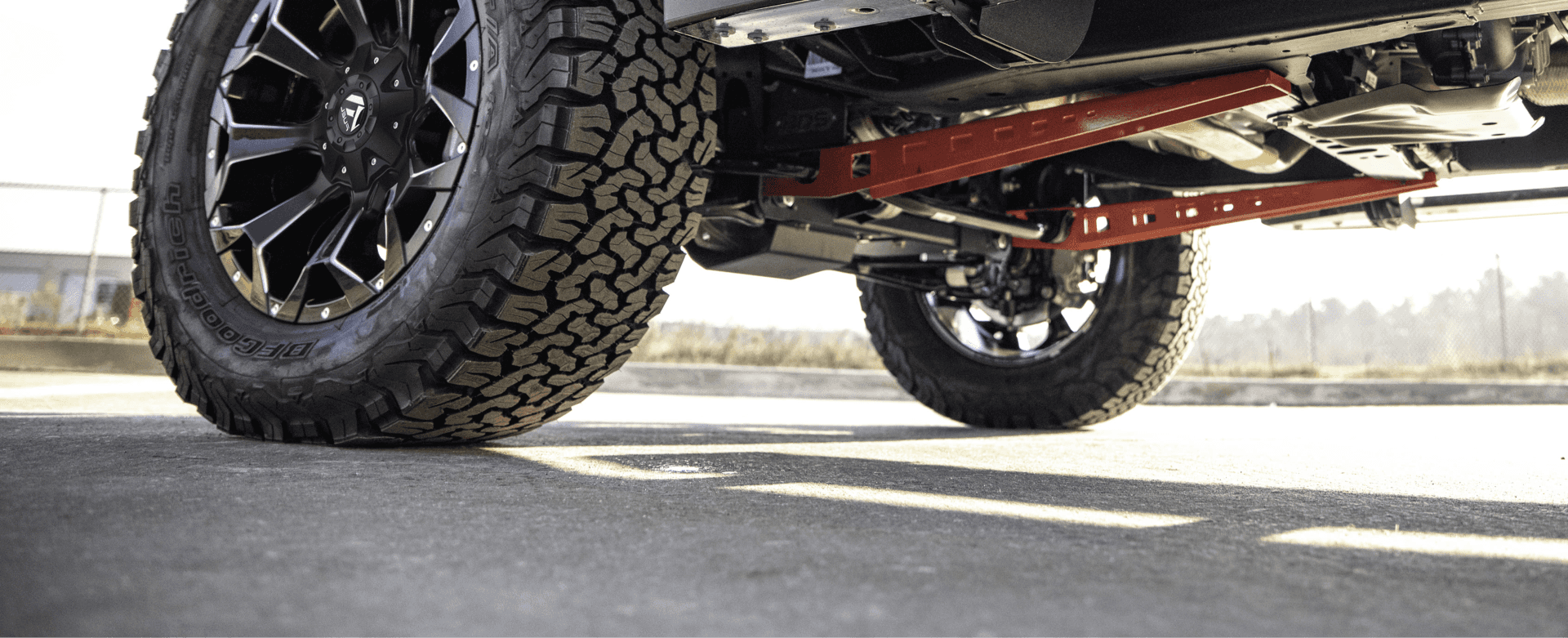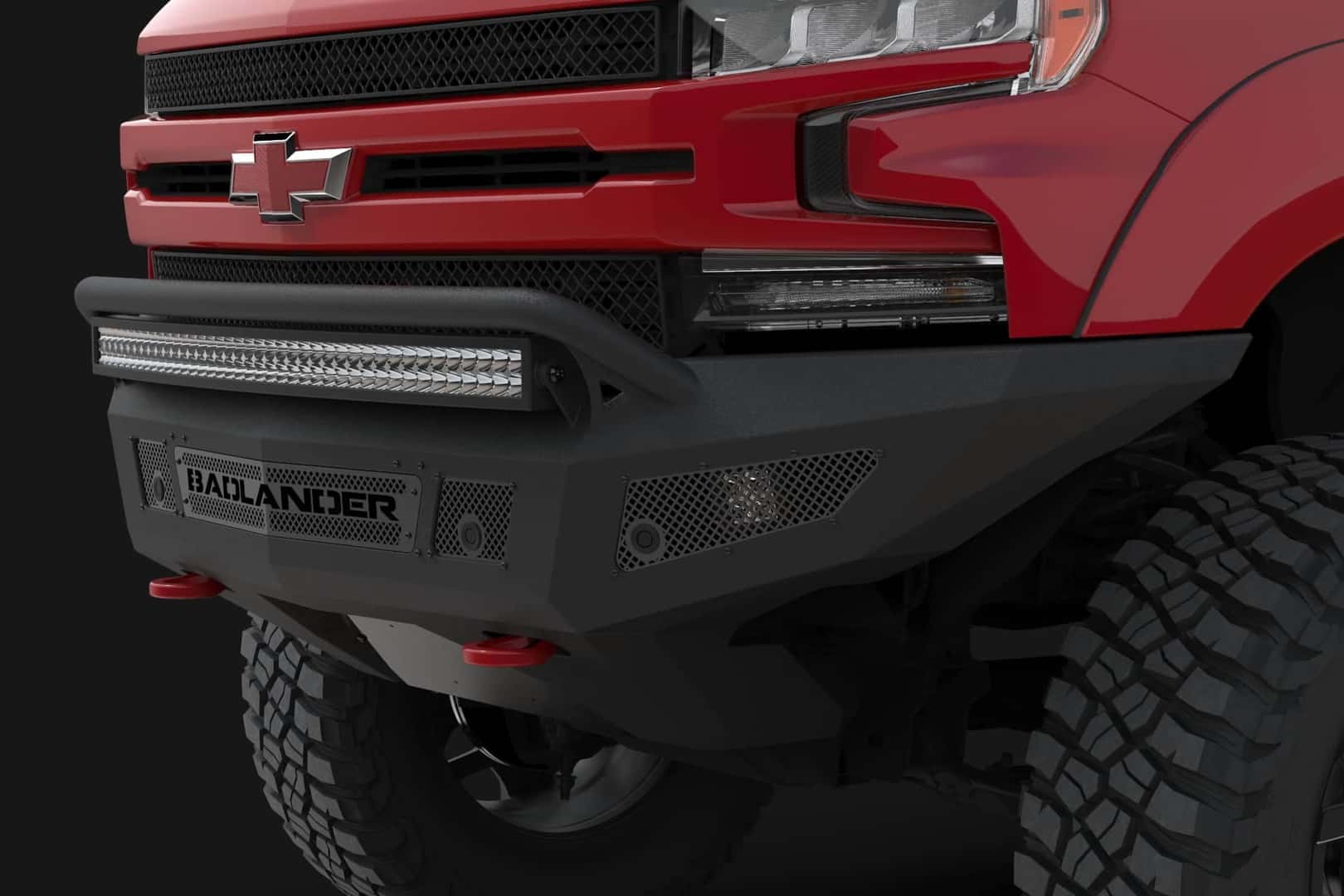 PREMIUM FRONT BUMPER REPLACEMENT
Our premium front bumper option gives your truck the extra muscle to conquer anything that may come in its way. Made of high quality steel with a black powder coat finish. This upgrade will be sure to turn heads.
CHROME WHEEL UPGRADE
Take advantage of the new Badlander custom chrome wheel molds, exclusive to Tuscany.
BDS SUSPENSION
BDS Suspension operates with one guiding premise—to provide true value to the customer by engineering and manufacturing the highest quality aftermarket parts.
ACTIVE AIR FRONT FENDER FLARE SYSTEM
COWL INDUCTION FULL HOOD
Additional Options
Premium Front Bumper Replacement
Black Bull Bar w/20″ LED Light Bar
Tonneau Cover
Chrome Wheel Upgrade
Bed Rug
KM3 Tire Upgrade
Premium Front Bumper Replacement
Black Bull Bar w/20″ LED Light Bar
Tonneau Cover
Chrome Wheel Upgrade
Bed Rug
KM3 Tire Upgrade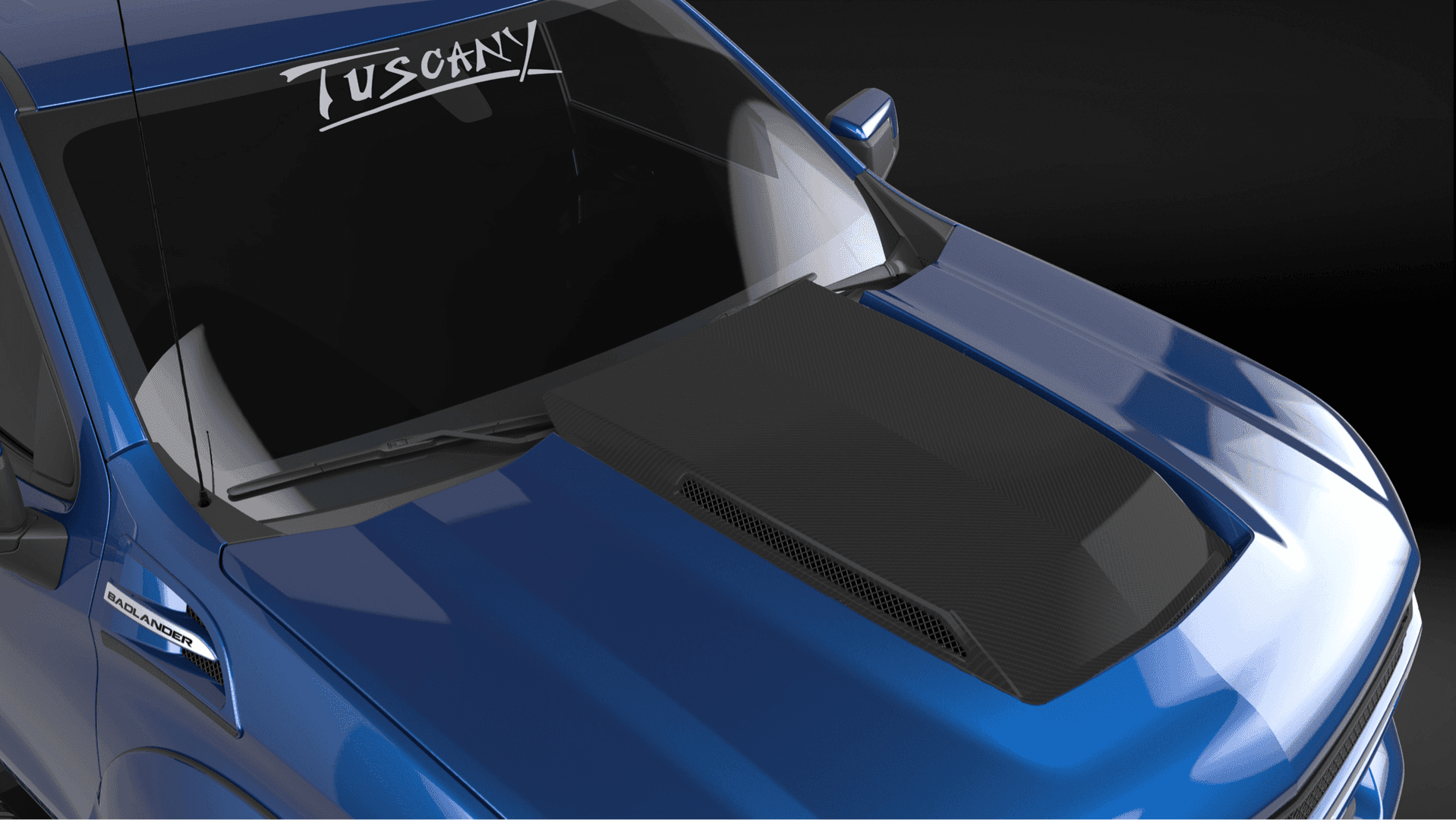 FAQ
WHAT IS TUSCANY AUTOMOTIVE?
Tuscany is a Special Vehicle Manufacturer based in Elkhart, Indiana. We build the highest quality custom trucks, vans, and SUV's.
CAN I ORDER PARTS FROM TUSCANY?
Tuscany Automotive will offer replacement parts on any unit that we manufacture.
TUSCANY PACKAGE WARRANTY?
Tuscany Automotive packages mirror the 3 year or 36,000 mile factory warranty on a new vehicle./div>
Why Buy A Tuscany?
Tuscany Automotive is one of the few aftermarket manufacturers that do not void your vehicle's factory warranty.
BF GOODRICH TIRES
FACTORY WARRANTY
COAST TO COAST SERVICE
FVMSS CERTIFIED LIFT